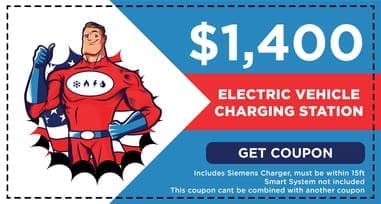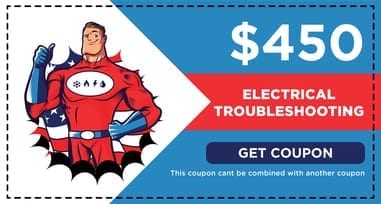 SERVICE, REPAIR AND INSTALLATION
SERVICING RIVERSIDE COUNTY
Precision One Services is the trusted choice in electrical repairs, inspections, and upgrades. We are state licensed and provide the highest quality services to keep your home and family protected.
Faulty wiring, circuits that are improperly connected, and other problems with the electrical system can pose serious risks. In addition, older homes may not meet current safety standards and may not be enough for the increased demand of modern appliances and electronics.
We offer 24/7 electrical services for your home, including:
Electrical Troubleshooting – Identifying faults and installation violations
Electrical Panel Replacement & Upgrades
Generator Installation
Lighting Upgrade & Design
Pool Electrical – Equipment and grounding, as well as safety inspections
Electrical rewriting
Custom High-End Landscape Lighting
General 24/7 Electrical Service
Electrical Inspections

Call Precision One Services at (760) 662-8680 to learn more or schedule your service.
You may not even realize if your home electrical panel poses a danger risk. Many homes still have outdated electrical panels, which are ill equipped to handle modern appliances, costly to repair, and are simply unsafe.
If your home was built prior to 1990 and has never been updated, chances are you have an FPE electrical panel (Federal Pacific Electrical).
Not only are these panels less safe than their circuit-breaker successors, but they're also more of a hassle to deal with. That means you could benefit from having your entire electrical panel replaced.
We recommend scheduling a general electrical inspection to determine the effectiveness and safety of your home's electrical panel.
You may need a new electrical panel if:
Your home still runs on a fuse box
Your electrical panel is from Zinsco or Federal Pacific Electric
Your panel is more than three decades old
You're frequently tripping circuit breakers
Your panel emits a high-pitched hum or ringing noise
Need a New Electrical Panel?
Updating an electrical panel is a service which requires considerable experience and skill, as it involves handling high amounts of voltage. Skilled electricians have the tools and training to do so safely as well as the attention to detail that enables them to ensure your new panel is wired correctly and your home is in good, safe hands. A modern panel is also much safer as it is designed with failsafe features to keep your home safe from electrical faults.
Precision One Services electrical professionals are state licensed master electricians and adhere to all safety regulations. We back our work with lifetime guarantees and are committed to our customers safety above all else.
Electrical Inspections & Troubleshooting
If you find yourself in the dark or need electrical upgrade for heating & air conditioning work, we have you covered. We can handle all minor and major troubleshooting to help you remain safe and achieve the best results. We inspect all aspects of your electrical system, including the electrical wires, circuits, connections, outlets, panel, and other components.
An electrical inspection is a comprehensive evaluation of your electrical system.
Electrical Inspection Benefits
Safety
Identify Potential Hazards
Avoid Electrical Problems
Home Escrow & Purchases
Reducing Utility Bills
If your home is not up to code or another problem is noted during the inspection, we will inform you of the problem and your repair options. We offer upfront, flat-rate pricing for electrical inspections and repairs.
All the products we install are from premium name brands for the best results, and we're thorough in our methods to ensure that they are correctly configured, and your home has the best in safety and security.
We want to help you keep your lights on and electricity flowing safely and reliably.
For the professional electrical services in Riverside County and the surrounding areas, call our experts today at (760) 662-8680 or submit an online contact form.
A WORD From Our Happy Customers
Michael Jensen was extremely helpful and professional. He explained every detail about the work that needed to be done and gave great tips on keeping my a/c unit running more efficiently. Would highly reccomend Precision One to any of my family or friends. Great experience
Travis was very knowledgeable and made sure that we were 100% satisfied. Got the work done very quickly and in the same day. Definitely would use him again!
Dave was very knowledgeable on everything that needed to be fixed. Knew exactly what to do and how to do it. I would definitely recommend this company to friends and family. Great work!!
Dave fixed my water turn off knob under toilet. Job was done quick and gave really good recommendations on other stuff I needed. Customer service excellent!! I will use their services again for sure. Thank you Dave great rep for company.
Monday-Friday: 7:00 - 17:00